Carrollton
Carrollton Swimming Pool Tile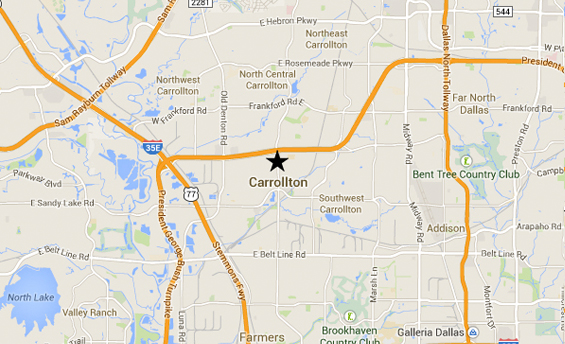 Installing and Repairing Carrollton Pool Tile Since 2004
Since 2004, G&B Tile and Plaster has been installing pool tile for Carrollton and surrounding areas.
Our crews will always install the tile first on both new construction and swimming pool remodels. This is important for the longevity of the install, as it sets the level on the pool's gunite beam. Next the coping is set on top of the tile. Many companies chose to install the coping first as a faster method; however, this is a poor installation method in the North Texas market due to the constantly shifting soils. If coping is installed first, the installation causes the
tile to be directly under the pool coping installed across the "cold joint" that exists between the coping mortar and the Gunite pool beam. As the pool decking shifts in the future, this method will transfer pressure onto the pool coping which ultimately transfers pressure to the pool tile causing tile to crack or be pushed off of the pool beam.
We routinely see evidence of this problematic install on projects that have existing brick coping or pre cast coping. The pool tile will be either missing in a few places or there will be horizontal cracks in the tile line. We avoid this issue because we will always install our tile on the pool beam before the pool coping, regardless of the material used. This strict adherence to this company policy sets G&B apart from several of our competitors.
From complete pool replastering to pool remodels and repairs, you can depend on G&B Tile and Plaster to take care of all of your pool replaster and remodel needs. We proudly serve, but are not limited to, the following cities:
Dallas
Highland Park
University Park
Carrollton
Farmers Branch
Addison
Plano
Richardson
Garland
Murphy
Frisco
Allen
Fairview
Lucas
Parker
McKinney