Crack Repair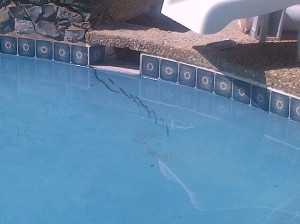 What do you do if you had crack repair done with epoxy injection on your pool and it failed?
First, you must consider if other options were presented and did the crack repair company give any insight as to what might have caused the cracks? There are several reasons why the pool may have cracked in the first place. Pool cracks are generally a symptom of a larger problem with the pool. To properly repair a cracked pool the issue that caused the pool to crack must be identified and corrected. There is not a "one repair fits all" in regard to pool crack repair. Experienced companies will inspect the pool to identify the best repair methods and then provide you with some options. If a crack returned, it is either due to the wrong repair method being used or possibly the issue that caused the pool to crack is still present.
Epoxy injection repair is limited by the crack it is repairing. If the crack is not clean inside the crack, the epoxy will be bonding contaminated walls of the crack together, not the pool shell.  There essentially is nothing repairing the crack if that is the case. This is the case in most pools over 5 years old. Epoxy injection should not be done without also including staples in the repair. Most staples on the market are about as good as epoxy inside a dirty crack. They are worthless. G&B uses our own proprietary staples. We use a process like no other company with our staples. We open up the pool shell with our Hydro Demo process where the crack is located and find the structural steel on each side of the crack. G&B then saddles the steel with our G&B staples and secures it in place with epoxy. G&B's staples are then tightened to put post tension strength on the shell along every 12" of the cracks. That same crack is also epoxy injected for a double repair effort. Keep in mind if the pool shell is sitting on unstable soil there is another option that must be utilized. If not the crack repair will likely fail regardless of the use of G&B staples or not.